Mach Hommy Pray for Haiti
Posted by MIXTAPE MENAGE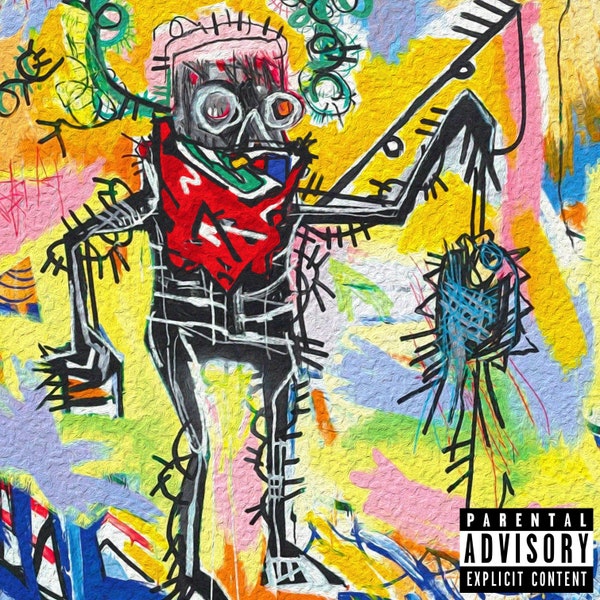 I swear Griselda has a very infectious cadence about their own as well as affiliated projects. To be honest I never heard of Mach Hommy. Upon a little bit of research, I see that he's been around for quite a minute and choosing to pursue other passions. Working behind the scenes in film and with his earliest known work Goon Grizzle coming out in 2004 and numerous EP's and an album before the current one starting to come out around 2013.
There is still that Griselda feel and the words coming from this man, when you hear them you know they mean something. And it's that quality that gives way to the poetic simplicity of his work. I mean just the one sentence "… niggas feelings need songs" off the track "Kriminel" was just so on the nose that I simply had to rewind it just to make sure I heard right!.
The organization of this album feels very composed. Westside Gunn feels featured just to bring in his somewhat unhinged and a dash of off-kilter voice and ad-libs and stand juxtapose to Mach Hommy's more present method of presentation. All while the beats seem to tell their own tale in the midst of their repetition. The song "Folie A' Deux" is a perfect example of this as it's further complemented by the poetic delivery of Keisha Plum. 
I could easily imagine everybody getting carpal tunnel syndrome in the face from bobbing the head and making the Oh-My-Damn-This-Is-So-DOPE!!! facial expression. The cerebral viscerality of the first track "26th Letter" is already enough to let you already know that you might as well go ahead and wait for the Pray For Haiti 2. This album has a vision and I love to see it.
RIYL: Simultaneous head nodding and face scrunching Collection 2019 Sale 70% Off Title for image