De La Soul De La Soul is Dead
Posted by MIXTAPE MENAGE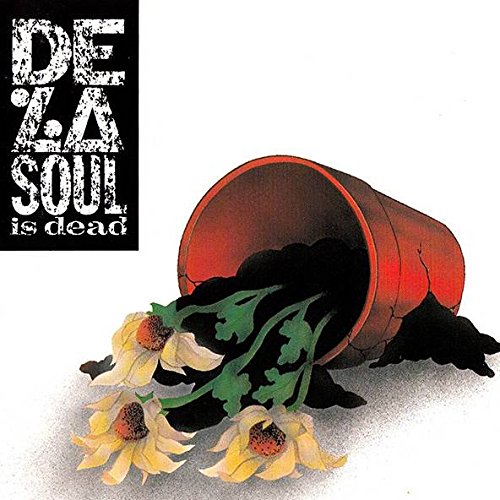 De La Soul De La Soul is Dead

This album was a classic from the first moment that I laid eyes on it. I was afraid that it would be a lot darker than 3 Feet High and Rising which I so dearly loved but thankfully it was perhaps a bit more serious overtones and darker subject matter involved yet still possessed a playfulness about it. The overarching skit was a fun tidbit for me as Mista Lawnge of Black Sheep and a few others gave it the live review. Pretty much like Anthony Fantano but in real-time. Like a Saturday Night Live sketch as a children's book directed by Prince Paul, made for radio.

Yo, so many memorable moments on here. The stories they told went from personal statements like "Peas Porridge" where essentially they were tired of people treating them like peace-loving hippies that would never hit back. This track was letting everyone know, they hit back. There is the timeless "Millie Pulled a Pistol on Santa" where sexual abuse is highlighted and "My Brothers A Basehead", both are based on real-life events. With that being said, I've essentially spent a lifetime of doing my personal silent theatre skit in my head anytime "Johnny's Dead" is on and I can't think of a time in my life where I played the opening moments of "A Roller Skating Jam (Called Saturday)" and people didn't uncontrollably migrate to the dance floor even if one wasn't available.

"Ring Ring Ring(Ha Ha Hey)" was the first single and was a decidedly less colorful but incredibly soulful exhibiting a maturity that wasn't so present on the previous album. This track felt a bit more artful and in hindsight, I can see where it was an obvious statement to the world that De La Soul is Dead. That album title has stuck with me since I first bought it at a Wal-Mart the year it came out. As much as I loved the joking nature of 3 Feet High and rising I found myself coming back to this album much more. As I've grown older I tend not to think of death as the end but the doorway of a new beginning. Although I absolutely love Prince Paul and all of the work that he has done(he's easily in my Top 10 Producers if you didn't know), I feel like this was the first step towards them making the track "Stakes is High", which I think will never get the praise it truly deserves.

This post is a celebration of one of our favorite albums and favorite groups ever. Congratulations on getting the rights to your masters and 30 years of this classic masterpiece. Collection 2019 Sale 70% Off Title for image