Larry June and Harry Fraud Keep Going
Posted by MIXTAPE MENAGE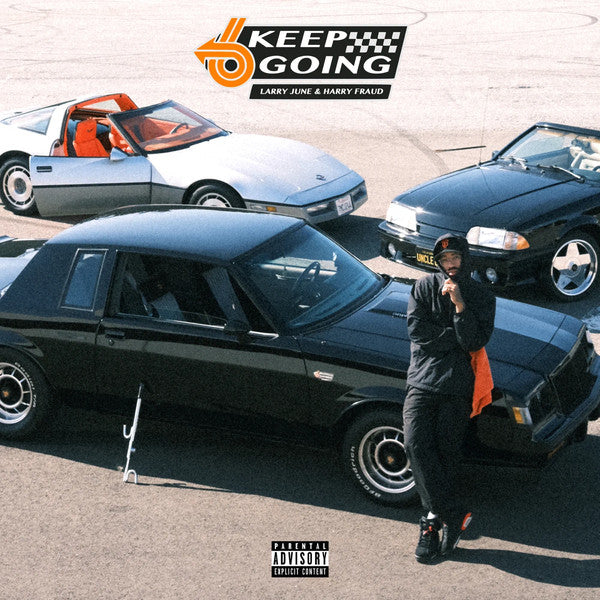 Larry June and Harry Fraud Keep Going
Man I can't believe I been sleeping on this dude. The first track I ever heard from him was this Drinks with Tracy. It's a very peculiar flow over a nice cool and soulful Harry Fraud beat. It took me a sec to figure out what felt familiar about his flow but the first thing that came to my mind was Too Short. He doesn't have all of the same themes that the Oakland legend leans towards but his forward and blunt demeanor is definitely present, especially in this track, although his voice lays into the track a bit differently.
I have to admit that I am loving finding out about Larry June and starting off with Keep Going is not a bad place to become familiar with his extensive catalogue. Hearing him talk about self discipline, health and goals is something that the culture really needs right now. I have to admit that it all can sound a bit materialistic at times but the truth of it is that it's all about the goals and I love hearing about goals. Also I love the reminder that I need to make investments in gold. A reminder about securing wealth for yourself and your family your clan.
There was a joke that Roy Wood Jr. made about rappers should make songs about drinking expensive smoothies. Larry June did it. Now this chick just gave me a recipe for a fire mango, blueberry, oat milk and agave syrup smoothie I'm bout to try. Not saying that I'm that impressionable but, ya know… Numbers!
Check it out if you like: Knxwledge, Snoop, Too Short, Life Goals, Smoothies and fresh orange juice Collection 2019 Sale 70% Off Title for image