Busta Rhymes Extinction Level Event 2: Wrath of God
Posted by MIXTAPE MENAGE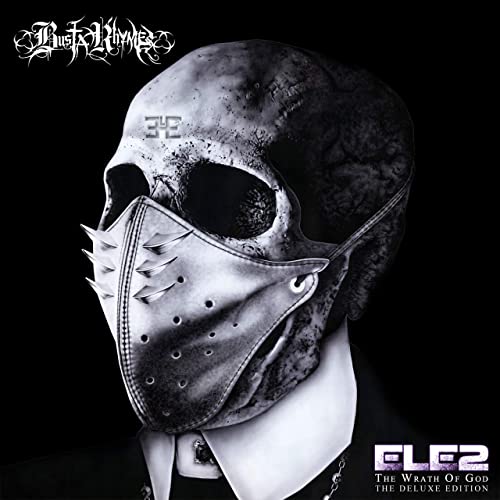 Busta Rhymes Extinction Level Event 2: Wrath of God
An album that's been 11 years in the making. A sequel 22 years after its predecessor. A legend reminding people why he's a legend. A theme that feels like it was made for the year of pandemics, upheavals, murder hornets, swarming locusts and don't quote me on this but I even believe there was an admission of aliens or some shit. Extinction Level Event 2: The Wrath of God is here!
This particular outing from Busta Rhymes feels more like Busta never left and has merely given us the perfect sequel to the first Extinction Level Event. Through the passage of time and distance is where this  really makes the most sense in regards to the album concept. A thing that is also there is patience and reflection, this is what I really love about this album. Now don't get me wrong the urgency and Busta's trademark energy(but more gravity-wise in his voice than exclamatory) are VERY present, even moreso than one might assume possible of an elder statesman. But one of the things we look to our elder statesman for is wisdom and them being able to reflect  on their vision and their experiences that is something that comes with time. Busta Bus has even stated himself that this album taught him the value of patience and that ultimately that was the jewel that he gained from the mission of completing this album. That jewel let to further gems like "Best I Can" where he reflects on the frustrations of trying to be a responsible father to a child with whom he is no longer together with the mother where regardless of his degree of being upset with her he realizes through the wisdom of hindsight that she showed him how strong he really was.
"Master Fard Muhammad" is an interesting one as the guest artist is Rick Ross. When hearing about this one has no choice but to be skeptical right? Though as explained by Busta himself this was perfect as it showed how the influence of NOI(Nation of Islam) and The 5 Percenters(now the Nation of Gods and Earths) had a positive influence on hip hop through making it uncool to be a dumbass and to be aware at all times of how you carry yourself, and how even if you are not a member of any of these religions or organizations, they still instilled these values in you by instilling those values into the culture.
Let's not forget that Busta Rhymes still has that ra ra energy and "Czar" is a reminder that he is greatly influenced by intense sound clash performance energy with hype man goons MOP tag along. Lyrics like "Better call a medic(oh), You know my whole aesthetic(oh!), Energy kinetic(oh!), You better clear the exit(oh!)" and a possible nod to his original Leaders of the New School crew "Leader of the new shit, brand new Czar".
Busta may have been waiting  and working on this album for11 years but now I realize I've been waiting on it for 22.
RIYL: Extinction Level Event part one,
3.75 out of 5 Collection 2019 Sale 70% Off Title for image