Pink Siifu Gumbo
Posted by MIXTAPE MENAGE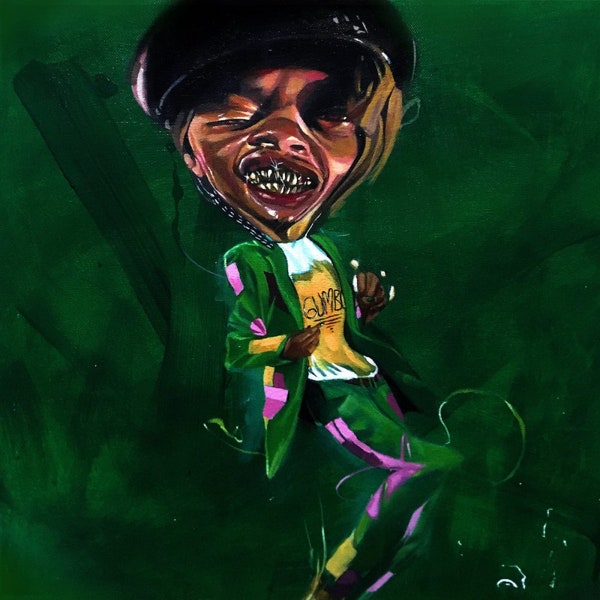 Pink Siifu Gumbo
Every now and then there is an artist that renews that initial fervor for musical and creative possibilities. One that reminds you that yes there are artists out there that are pushing boundaries and pushing forward in a special and unique way. Those artists that renew your faith in humanity and grant some degree of hope and raise the expectations of what you encounter when exploring the creative landscape of our modern age. After listening to Pink Siifu's Gumbo a few times on repeat I spent the rest of the day scouring the internet, looking to catch that high of a phenomenal new artist that might somehow reach me in the way that this creative output has.

The opening minutes are like the beginning of one of the best shows you can imagine. With a cool ass laidback welcome to the listener provoking (or foreshadowing to the second track) movement in a sort of chilled poetic monologue "All this love, life all from the root/ All this love made life/ in the womb/ Too many tears run down too soon/ Move that ass, my nigga move". This precludes the nexus of this track as the legendary Big Rube steps in as the instrumental for the next track Wayans Bros wanders in underneath his words before exploding full-on into the next track with featured artist Peso Gordon spitting rapid-fire creating polyrhythms over rusty crunkass beats. I dare you to listen to the first 3 tracks of this album and not smile or move or both. (sidenote: It almost parallels the change in tone of the opening credits for the Wayans Bros. Show from back in the day).

The 3rd official track Roscoe feels like a saturated homage to Project Pat's Blunt to My Lips and in some ways feels like a channeling of that energy and re-writing the spell of the song. Matter of fact a lot of the album feels like it's created and curated to draw on various influences yet definitely in Pink Siifu's own style and the saturated sound that permeates through most of the record is simply the sound of it being put in the pot(of Gumbo, get it?!). Big up the homie Osagie on the track Hold Me Down btw.

There is so much to say about this album, so much to explore. I listened to it 3 times the day that I first heard it and still listen to it now. I mean I haven't even had a chance to talk about another legend who is present on this album Georgia Anne Muldrow who features on Scurrrred along with Asal Hazel, Big Rube and Nick Hakim. Buy this album. And while you're at it, you might as well go ahead and get that Negro Deluxe and FlySiifu (and some more) releases. Collection 2019 Sale 70% Off Title for image